My Mission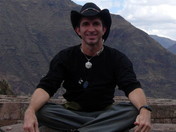 I am life coach, therapist, and spiritual healer, and my mission is to help people of all genders and orientations break free into more powerful lives through heart-centered coaching, conscious breathing, and joyful spiritual practice. I am a certified Somatic Breath Therapist and a pioneer in the use of breathwork in trauma and addiction treatment, and my work integrates two decades as a licensed psychotherapist with twenty-five years of experience in the world's shamanic and mystical traditions. I offer individual sessions by phone, web, and in person, and lead journeys, retreats, and ceremonies around the world.
---
My Journey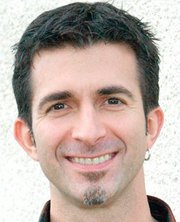 I love poetry, good stories, dark chocolate, wide-open skies and passionate friendship. I love music that makes me weep, paintings that I can press my skin against, and anything at all that makes me laugh uncontrollably. Light cascading down through the leaves of trees inspires me to gasp with joy, and even a moment of silence can drown my thoughts like a sudden ocean wave, leaving me so open I feel the trembling of stars in my own body.

I was born in the rolling woodlands of Virginia. My mother is an artist, descended from an old line of healers in the Appalachian Mountains, and my father is a sailor. My family taught me a deep appreciation for the beauty and wonder of the natural world, taking me on long walks in the woods, exploring the winding paths of trickling streams and deer tracks crisscrossing the mountain slopes. I saw magic everywhere, and felt the presence of a deep intelligence in the world: even as a toddler, my parents found me talking to the spirits, playing with God as if she were my companion.

Like many children, I lost my sense of the world's brightness as I grew older; I took on many of my parents' insecurities, weathered the storms of sexual abuse, and navigated the troubled waters of school integration in the south. I became socially awkward, riddled with self-doubt, perfectionistic and repressed. But life, like the wind, will not be contained for too long.

I began to question everything I believed to be true of my world and myself, and started breaking through the suffocating cocoon I had woven. I began to do the things that brought me most alive, dropping my physics major in favor of creative writing, ending old relationships, and exploring other spiritual paths. I gave myself permission to sing for the first time in years. As I rediscovered the sacredness of the life, the universe responded by sending me a teacher: Rebecca Crystal, a ferociously loving medicine woman who taught me to stretch my wings, trust in my own strength, and give myself permission to fly. As I learned each lesson, another teacher would come: Flordemayo, a Mayan priestess; Sam, a Lakota-sweatlodge teacher; Father Elias, a wild-eyed and passionately mystical orthodox monk, and finally, my Toltec teachers Rita, Gary, Barbara and Miguel Ruiz, author of The Four Agreements.

From the Earth Traditions, I learned to respect and deepen my relationships with the living spirits of this world. In the Toltec tradition, I learned to free myself judgment, fear, and doubt, and I learned to love myself for the first time in my life. In the Christian mystical tradition, I learned to love every being as the Divine Beloved; and from the Sufi tradition, I learned to surrender myself into the arms of that Beloved. Now, finally, I am an apprentice to Life itself, my own Life, our Life; it has become my guide, my friend, my lover, my child, and my greatest work of art.

It has been my greatest pleasure to support my own clients and apprentices in giving themselves extraordinary levels of freedom in their lives. The peace, fulfillment, success and joy that blossoms in their lives moves me so deeply in my own journey! I feel so grateful to all of my teachers, whether they were clients, healers, teachers, mystics or keepers of ancient medicine traditions. Whatever the teachings, tools, and techniques they passed to me, the most important thing each of them offered was an invitation to the deepest awareness, the most unconditional loving, and the opportunity to express power and beauty in every thought, word, and deed. I have been holding out this same opportunity to my clients in many settings, including traditional psychotherapy, intuitive freedom coaching, toltec breathwork, workshops, healing sweatlodges, poetry, storytelling, and sacred journeys around the world.
---

How to Contact Me
© Copyright 2010, Hunter Flournoy, all rights reserved.