My Mission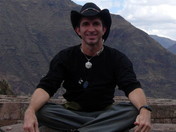 My mission is to help gay men and game-changing women experience real spiritual freedom through spiritual coaching, conscious breathing, and spiritual healing. I am an innovator in the use of conscious breathing in trauma and addiction treatment, and my work integrates over two decades as a licensed psychotherapist with twenty-five years of experience in the world's shamanic and mystical traditions. I offer individual sessions by phone, web, and in person, and lead journeys, retreats, and ceremonies around the world.
---
My Story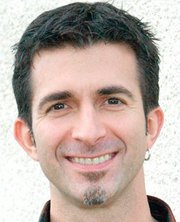 My story is really a story about the unraveling of all my stories -- stories that quietly, unbeknownst to me, determined every aspect of my life: who I thought I was, the strengths and weaknesses I thought I had, the love and support I thought was available to me, and most importantly,
who I thought I could be
. Many of the most powerful stories flew under my radar, locked in my body and filtering my perceptions, determining every thought, feeling, word and action.
I can remember, as a child, a world filled with magic, wonder, and endless possibility, a world where spirits thronged around me, and God was an infinitely tender companion. I can also remember how I
lost that sense of the world's brightness as I grew older, though, and took on my parents' insecurities. I weathered the storms of sexual abuse and religious shame, and navigated the chaotic waters of school integration in the south. I had no words or support for who I was as a gay child who didn't seem to fit with either gender. I became socially awkward, riddled with self-doubt and loathing, perfectionistic, depressed, anxious and repressed.
Even more importantly, I remember the day the truth woke up -- the incredible gift of life, love, and possibility inside me. On October 11, 1987, just nineteen years old, I stood on the Mall in Washington DC, looking out over thousands of mourners surrounding the AIDS Quilt and many thousands more singing and celebrating in the March on Washington -- and I felt the extraordinary importance of my own life, of every life, and every choice to embrace that life. My journey to real spiritual freedom began.
It was as if some thing had woken up inside me, something more powerful than my stories. Sometimes I tried to ignore this longing -- working harder, consuming more, medicating and distracting myself, but the longing became more and more insistent, driving me to question my stories and discover the deeper truths inside me. In a caterpillar, the body itself begins to dissolve, as the imaginal cells -- the cells that will one day become a butterfly -- begin to grow. In us, the old stories begin to dissolve -- possibilities we may have glimpsed in childhood reawaken -- and we discover that we are not who we thought we were at all!
In the years that followed I began to question everything I believed to be true and started breaking through the suffocating cocoon I had woven. I dropped my physics major, ended old relationships, discarded shaming religious traditions, and began to do only what grew the life inside me, as I followed my inner compass: I took up writing, found supportive recovery community, and began the work of healing. Life began to send me teachers: Rebecca Crystal, a ferociously loving medicine woman who taught me to stretch my wings, trust in my own strength, and give myself permission to fly; Flordemayo, a Mayan priestess; Sam, my teacher in the Lakota sweatlodge; Father Elias, a wild-eyed and passionately mystical orthodox monk and sufi; Jeremy Youst, a master breath worker; my Toltec teachers Rita, Gary, Barbara and Don Miguel Ruiz, author of The Four Agreements; and finally, Meher Baba, a clear loving mirror of infinite human possibility.
From the Earth Traditions, I learned to deepen my relationships with the living spirits of this world. In the Toltec tradition, I learned to free myself from judgment, fear, and doubt, and to love myself for the first time. In the Christian mystical tradition, I learned to love every being as the Divine Beloved; and from the Sufi tradition, I learned to surrender myself into the arms of that Beloved. Through breathwork, I learned how to release the tensions, rigidities, and fears stored in my body, and to draw upon the wisdom, love, and strength inside me. In Meher Baba, I found a mirror and a guide to real spiritual freedom itself. Now I am an apprentice to Life itself, my own Life, our Life; it has become my guide, my friend, my lover, my child. I am still learning, of course, and still growing. All the old thoughts and habits resurface from time to time, and occasionally hook me for a little while -- and aging offers its own growth opportunities! But my life is an adventure now, a work of art, and a precious gift.
It is my gift, now, to share these possibilities with others ... to coach, to encourage, to inspire, to offer powerful tools and mirror the deepest possibilities inside them, to help them discover their inner compass, and like the caterpillar, set themselves free and fly ...
---

How to Contact Me
© Copyright 2018, Hunter Flournoy, all rights reserved.