My Mission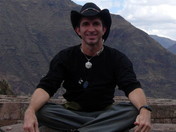 My mission is to help gay men and game-changing women experience real spiritual freedom through spiritual freedom coaching, conscious breathing, and spiritual healing. I am an innovator in the use of conscious breathing in trauma and addiction treatment, and my work integrates over two decades as a licensed psychotherapist with twenty-five years of experience in the world's shamanic and mystical traditions. I offer individual sessions by phone, web, and in person, and lead journeys, retreats, and ceremonies around the world.
---
My Journey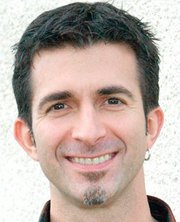 I was born in the rolling woodlands of Virginia. My mother is an artist, descended from an old line of healers in the Appalachian Mountains, and my father is a sailor. I love poetry, good stories, dark chocolate, wide-open skies and passionate friendship. I love music that makes me weep, paintings that I can press my skin against, and anything at all that makes me laugh uncontrollably. Light cascading down through the leaves of trees inspires me to gasp with joy, and even a moment of silence can drown my thoughts like a sudden ocean wave, leaving me so open I feel the trembling of stars in my own body.

Like many children, I lost my sense of the world's brightness as I grew older. I weathered the storms of sexual abuse and became socially awkward, riddled with self-doubt, repressed, and a desperate perfectionist. But life, like the wind, would not be contained for too long. I began to question everything I believed to be true of my world and myself, and started breaking through the suffocating cocoon I had woven. I began to do the things that brought me most alive, and to let go of the strategies and relationships that kept my life too small. As I rediscovered the sacredness of my own life, the universe sent me my first me teacher: Rebecca Crystal, a fiercely loving medicine woman who taught me to stretch my wings, trust in my own strength, and give myself permission to fly.

As I learned each lesson, another teacher would come: Grandmother Flordemayo, a Mayan Healer; Sam, my teacher in the Lakota sweatlodge; Father Elias, a wild-eyed sufi and passionately mystical orthodox monk, and finally, my Toltec teachers Rita, Gary, Barbara and Miguel Ruiz, author of The Four Agreements. From the Earth Traditions, I learned to respect and deepen my relationships with the living spirits of this world. In the Toltec tradition, I learned to free myself from judgment, fear, and doubt, and I learned to truly love myself for the first time. In the Christian tradition, I learned to love every being as the Divine Beloved; and from the Sufi tradition, I learned to surrender myself into the arms of that Beloved.

Now, I am an apprentice to Life itself, which has become my guide, my friend, my lover, and my greatest work of art.


---

How to Contact Me
© Copyright 2010, Hunter Flournoy, all rights reserved.