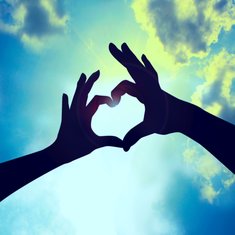 Growing isn't meant to be hard, but we often make it that way. The tools and practices that grow us don't have to be complex, but we often turn them against ourselves. The things that divide us the most are often the things that could unite us. It can be incredibly hard at times to take the next breath, to speak our truth, to ask for what we need, to trust ourselves and each other. Life is awkward and beautiful, painful and wondrous and mysterious all at once.
I have spent the last twenty-five years with teachers, elders, and mystics from around the world, doing the hard work of applying their wisdom and practices in my own life and sharing these experiences with people from every imaginable walk of life ... and on this swiftly tilting planet, I have become absolutely clear about only a few things ...
​
One, this is the time ... every single one of us came here for. Two, you are exactly the person you need to be in order to do what you were meant to do from the very beginning. Three, the tools we need the most are the simplest, most obvious things of all: LOVE. FAITH. COURAGE. HOPE. Things it only takes a moment to access, and a lifetime to practice:
LOVE: Attend to what you love, what loves you, and what grows your loving. Welcome, Nourish, Protect, and Celebrate those you love, beginning with your body, your heart, your mind and your spirit.
FAITH: Remember the power of love to endure, to restore, to create, and to thrive in the midst of great challenge, and fill your life with with people, stories, songs and images that grow your faith in love's power.
COURAGE: Dare to act on love's command even when you are frightened, beginning with the most insignificant, obvious, and simple actions, infusing every one with all the love you have.
HOPE: See in every act of love, faith, and courage, a new possibility emerging in human consciousness and an new reality being born into the world, and commit everything you are to midwifing that reality into being.
I know, they seem almost too simple. I know, we are tiny and the need seems so great. Still, a lifeline is woven of tiny, fragile strands -- and when those strands come together, they become stronger than we can imagine.
This year, Spirit Journeys is giving you the chance to reclaim the simplest and most powerful tools in the arsenal of the heart, and to laugh and play and grieve and celebrate our capacity to be brave and loving in the face of suffering, to move from grasping to joy, from stress to ease, from fear to freedom, from struggle to surrender, and from loss to love. Join us. It is time.
Deep peace to you,
Hunter
---