To Book a Spiritual Freedom Coaching Session Now CLICK HERE!
​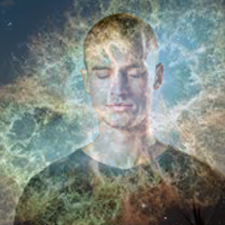 How is Spiritual Freedom Coaching different from other coaching?
Most coaching is built around who you
think
you are — your personality, or "self" — with all of its shame, doubt, guilt, and fear — and seeks to improve that self in some way, so that you and your life look a little more like your images of perfection. My coaching supports you doing something far more radical and revolutionary -- discovering a truer, wiser, more authentic Self -- the Spirit within you, whose very nature is to love it Self and its Life -- and then entrusting your whole life into its hands.
How is Spiritual Freedom Coaching different from therapy?
Therapy focuses on lessening dysfunction, curing disease, letting go of the past, and reducing pain; Spiritual Freedom Coaching builds on what works, promotes health, embraces the present, and transforms pain into possibility. Therapy looks at problems, while
Spiritual Freedom Coaching
focuses on possibilities. Therapy is an unequal relationship; heart-centered coaching is a co-creative equal partnership. My mission is not to give you answers; it is to help you discover your own. I am not hear to diagnose you: I am hear to help you recognize your soul's deepest truths, and empower you to achieve your most important dreams.
Coaching can be a valuable resource in creating the life you want while you use other resources for treating other issues, but coaching is not the right tool for dealing with clinical depression, anxiety disorders, trauma, early recovery from addictions, or other serious, persistent mental illness. If we discover that psychotherapy, psychiatric care, addictions treatment, or support groups may be helpful, I will support you in locating the resources you need to create a life that serves you.
Can it work for me?
Yes! Heart-centered coaching has worked for me and many others, sand it can work for you — if you're willing to do the work! It takes a commitment to awareness, to loving yourself, and trusting yourself enough to take small risks. It takes a longing for life. It takes practice. Every step is easier that the way we used to live, as we begin to experience our lives with less struggle, suffering, or drama.
Who do you work with?
My clients come from all walks of life. Some have achieved a level of success in their lives, but find themselves stuck or unfulfilled: they long for more joy, peace, creativity, or satisfaction. Despite their success, they are riddled with self-doubt. Some of my clients have faced major losses, and are just beginning to learn how to live again. Some of my clients have been on a path of recovery from addictions, and despite many years of sobriety, find that their lives fall short of the promises that motivated them to recover. Some client are already enjoying their lives tremendously, but they feel like there is something more that they want to give to the world. All of my clients, regardless of the issues that brought them to me, discovered the wisdom, faith, and love inside to create a more vibrant, satisfying, and creative life.

How will

Spiritual Freedom Coaching

support my recovery?
Freedom Coaching is an empowering support for people with addictions who want to build upon sobriety, recovery, and "maintenance" -- people who want to thrive! Just as addiction can only survive in an addictive lifestyle, an addictive lifestyle can only survive in an inauthentic life. Heart-centered coaching offers freedom -- not freedom "from" your addictions, but freedom "to" -- freedom to be yourself, to create and enjoy an authentic life. Recovery is a miracle, but we are born for even more than recovery …
---

How to Contact Me