​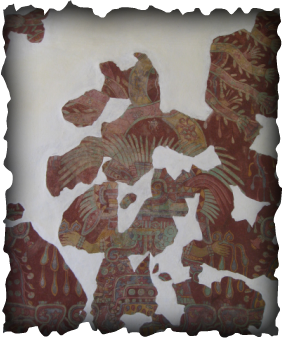 What is the Toltec Wisdom Tradtion? Old stories speak of the Toltecs, a highly advanced civilization that thrived in Central America from 100 to around 700 AD. The Toltecs --"Master Artists" -- left us a rich legacy of architectural and artistic masterpieces, profound mythologies, and extraordinary visions of the human condition and the infinite possibilities of our unfolding evolution.

Their legacy lives on in many ways, from the early Aztecs, who saw themselves as heirs to the ancient builders of Teotihuacan, to such contemporary teachers as Carlos Castaneda and my own teachers in the lineage of Miguel Ruiz. The richness and sophistication of Toltec mathematics, astronomy, mythology, psychology, philosophy, archeology, and artistry offer tantalizing possibilities to the imagination.

For sixteen years, I have been inspired by the teaching stories of the Toltec Tradition, transformed by the breathtaking visions that came to me in the ancient holy places, and my soul has been set free by their powerful practices. This work taught me to love myself again, to love my life, and to love everyone in -- no matter what. It taught me to see with far less judgment, including the parts of myself and my world that were the most difficult to face, to love, to own, and to integrate. It taught me to stop believing myself, no matter how aware I think I am. It opened a world of energetic perception, vast creativity, startling compassion and limitless faith to me. It taught me to be still, to trust, to laugh, and to play again. It taught me to see where I was betraying the deepest truths of my own soul, to stop that self-betrayal to the very best of my ability, and to give all my awareness, my love, and my faith to living that truth in the world. It taught me to give my whole life as a gift to the world.
---

How to Contact Me