Heart-Centered Coaching:
Fall in Love with Life Again!
​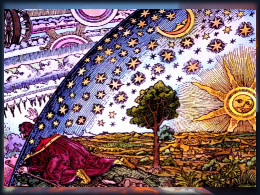 My coaching is simple and profound: I help people rediscover their own inner wisdom and power by working through the obstacles to loving themselves and their lives.
Each of us must do our own work, but we don't have to do it alone -- sometimes it makes all the difference in the world just to have someone in our life who brings out the best in us. I can be one of those people for you.

​
Ours is a co-creative equal partnership; I stand beside you as a clear mirror, a coach, a cheerleader, a mentor, a midwife and a friend, empowering you to:
Release judgment, doubt, and fear
Renew your faith in yourself and your life
Reclaim the self-love, inner wisdom, and strength that were yours all along
Revel in a life of generosity, peace, gratitude, and joy
---

How it Works

I work with people through phone and web sessions, face-to-face meetings, group conferences, and e-mail correspondence. In every session, I will ask you to set an intention for the session, offer focused questions, exercises, somatic work, insights, and practical suggestions, and help you develop concrete action steps to take back out into your life. In all of my work, I follow the highest standards of ethical and professional practice. For your convenience, you can purchase individual sessions, two-session packages, or pay your coaching invoice
here
!
For frequently asked questions on Heart-Centered Coaching CLICK HERE!

To Book a Heart-Centered Coaching Session Now CLICK HERE!
​

How to Contact Me
© Copyright 2010, Hunter Flournoy, all rights reserved.